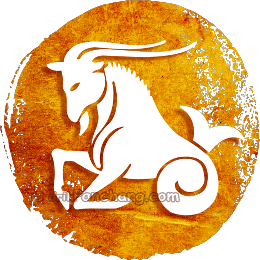 …know what Panditji predicts for the year.
Health: Take extra care of your health this year. You will be vulnerable to various viral infections caused due to season changes as well as other diseases such as flu, jaundice, and arthritis. Between 24 January and 13 February, Vata, Kapha and Pitta related disorders will cause health problems. Anxiety and sleeplessness will also trouble you. Try to cut fatty and oily food from your diet completely. Get immediate treatment if you are suffering from an eye problem. Overall, pay attention to your health and take proper measures.
Financial Condition: Financial condition will be average at the beginning of the year. Education and medical expenses on your children will increase and add to budget. Carefully plan your finances if you wish to buy material things on instalments. Ensure consistent earnings before making any kind of purchases. After 19 September your income will increase. Matters related to ancestral property will also move ahead.
Business and Career: The year will be average on the business and career front as well. Transfer seems likely for administrative officials and government employees. Promotion is also likely. Dyeing and chemical businesses, tobacco, narcotics and drugs, precious metals and household appliances businesses will be profitable this year. Working professionals must remain careful. Corruption and bribery will cause dismissal from the job. It would be hard to attain permanent employment.
Family and Social Life: You will have to remain cautious in your familial as well as social life this year. The time between 24 January and 11 May will demand extra care and discretion on your part. Family members may file legal cause against each other. Your child may get into an accident or unwanted event. Your social sphere will widen. But, there will be hardly a moment when you won't have troubles in life. Be watchful of the actions of your adversaries and ill-wishers. The health of your parents will also cause worries.
Love Life: The year will prove to be average for your romantic and married life. The health of your wife will be good. Married couples will be blessed with a child. You will welcome a new member in your family. Your wife will be fully supportive of your business. You must keep control over your language to lead a peaceful life. Your close relatives will try to create problems in your married life. Minor tiffs and banter may occur between couples. Romantic couples should try and develop a positive outlook to maintain a loving relationship.
Fairer Sex: The year will be positive, full of love and delightfully eventful for women natives of this sign. Your family as well as social life will be fulfilling and exciting. There will be love and romance in the life of young women. But, don't get carried away in emotions and always exercise discretion in your relationship. After May, disputes in the family will cause problems. Your health will also suffer. You will also have differences with your family members.
Governmental Position: It wouldn't very prudent to take unnecessary risks this year. You may have to face the wrath of your superiors and party leaders. Your ever-increasing popularity, influence and confidence will become the cause of rivalry not just with your adversaries but with your fellow party members as well. Remain watchful of people who can betray you, especially till 19 September. Your rival will try to tarnish your image.
Student Life: The year will bring mixed results for students. Your success in competitive examinations and interviews will substantially depend on planetary positions in your horoscope. Avoid campus politics and focus on your career. Students who are preparing for various entrance examinations may face initial delays, but by the year end, they will get admission in a respectable college. You will surely get positive results after struggle.
Summary: The year of 2020 will be largely favourable with little problems now and then. Comparatively, mental health will need attention than physical. A consistent feeling of unknown fear will also perturb you. Don't take loans and borrow money if you wish peace in life and financial stability. Expenses will exceed income. Students must divert all their focus on studies rather than spending inordinate amount of time on social media and entertainment. Married couples must not let anyone come between them.
Those want to get married will have their wish fulfilled, just keeping making efforts. Political figures must stay away from limelight. Remain watchful of every move and action of your rival parties. Pregnant women must have regular checkups and tests. Try to maintain loving relations with your mother-in-law and have affection for everyone in the family.
Precaution: -Sadhesati in Loh-Pad will cause troubles in life till 24 January. After 24 January, Sadhesati in Swarna-Pad will begin; this will cause illness, opposition, problems in the family, financial losses, worries. Your enemies will be more powerful during this time.
-Don't stretch a matter too far or remain stuck on a particular thing, move on.
-Focus to boost your earnings and limit unnecessary expenses.
-Spend on electronics equipment and household appliances only when it is necessary.
-Don't do business on credit. Avoid borrowing money on interest for business also.
-Students should turn their full focus on studies and make sincere efforts if they want success.
-Don't invest in the share and commodity market.
Suggestion: -Donate black cloth, black Urad, black sesame, oil, iron vessel, black umbrella, black leather shoes, black blanket and Dakshina to an old and differently-abled beggar in the evening on Saturday.
-Wear a blue sapphire stone after worshipping it with the help of the Panditji on Saturday evening. Chant the following Mantra during worship-
Om Praam Preem Praum Sah Shanaeishcharaaya Namah।
-Install a horseshoe of a black horse on the main entrance of your house after getting it worshipped by Panditji.
-Worship Lord Shiva, perform Abhishek and chant his Mantra regularly.
-Stay away from Non-vegetarian food, smoking and adultery.
-Wear an Ekadashmukhi Rudraksha after worshipping it with the following Mantra-
Om Hreem Hroom Namah।
Om Sarvebhyo Rudrebhyo Namah Mantra।
-Recite Hanuman Chalisa 100 times in front of mercury Hanuman Ji on a Saturday.
-Chant the following Mantra for 108 times daily-
Hreem Nilaanjansamabhasam Raviputram Yamagrajam।
Chhayamaartandsambhutam Tam Namami Shaneishcharam॥
-निम्नलिखित मन्त्र का श्रद्धापूर्वक 108 बार जप करें-
ह्रीं नीलाञ्जनसमाभासं रविपुत्रं यमाग्रजम्।
छायामार्तण्डसम्भूतं तं नमामि शनैश्चरम्॥
Panditji of Drik Panchang wishes you a happy and prosperous day.