Purchase Mata Yashoda Chasing Bal Krishna Painting Online
Yashoda Chasing Bal Krishna Oil Painting
Buy Chasing Krishna Painting
Mata Yashoda Chasing Bal Krishna Painting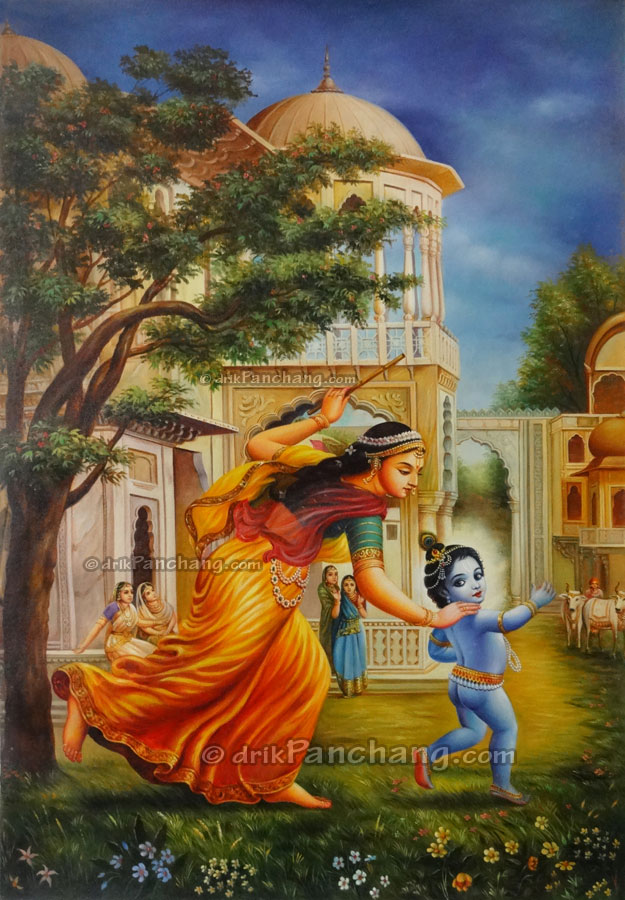 purchase oli painting of Chasing Bal Krishna
*DrikPanchang provides free Yashoda Chasing Bal Krishna image for its users only. Users can save and print it or share to their loved ones. This image is protected under copyright and should not be used for commercial purpose.
Mata Yashoda Chasing Bal Krishna
Size

:

28″x42″ (inches)
Painting

:

Oil on Canvas (without frame)
Cost

:

₹ 75,000/-
Purchase

:

Email sales@drikpanchang.com
Call +91-9740072959 between 10 a.m. to 6 p.m. on weekdays (Monday to Saturday)
Description

:

In this image, Mata Yashoda chasing Bal Krishna in the garden.