2016 Masik Kalashtami
Kalashtami, which is also known as Kala Ashtami, is observed every month during Ashtami Tithi of Krishna Paksha. Devotees of Lord Bhairav keep fast and worship Him on all Kalashtami days in the year.
The most significant Kalashtami, which is known as Kalabhairav Jayanti, falls in the month of Margashirsha according to North Indian, Purnima to Purnima, lunar month calendar while Kalabhairav Jayanti falls in the month of Kartik in South Indian, Amavasya to Amavasya, lunar month calendar. However both calendars observe Kalabhairav Jayanti on the same day. It is believed that Lord Shiva was appeared in form of Bhairav on the same day.
Kalabhairav Jayanti is also known as Bhairav Ashtami.
📅
Choose Year
Search City

New Delhi, NCT, India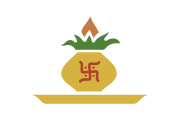 January 2, 2016, Saturday
Pausha, Krishna Ashtami
Begins - 09:39
PM
,
Jan 01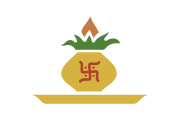 Magha, Krishna Ashtami
Begins - 07:44
PM
,
Jan 31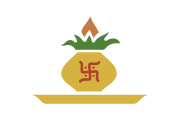 November 21, 2016, Monday
Margashirsha, Krishna Ashtami
Begins - 01:55
AM
,
Nov 21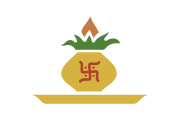 December 20, 2016, Tuesday
Pausha, Krishna Ashtami
Begins - 06:44
PM
,
Dec 20
Notes: All timings are represented in 12-hour notation in local time of New Delhi, India with DST adjustment (if applicable).
Hours which are past midnight are suffixed with next day date. In Panchang day starts and ends with sunrise.
It should be noted that Kalashtami fasting might be observed on Saptami Tithi. According to religious text Vratraj Kalashtami fasting should be observed on the day when Ashtami Tithi prevails during night. Accordingly DrikPanchang makes sure that Ashtami should prevail at least for one Ghati after Pradosh while selecting fasting day for Kalashtami. Otherwise Kalashtami fasting day is moved to previous day when Ashtami Tithi is more likely to prevail during night.