Available Payment Options

for Drik Panchang Activation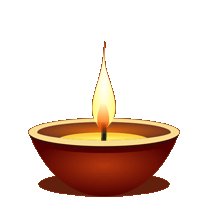 Payment Options
Q.7. What payment options are available for Panchang activation?
Ans.
1. By Check or Demand Draft
Make Check/Demand Draft in favour of "Adarsh Mobile Applications LLP" payable at Bengaluru.
Please courier Payments to

Adarsh Mobile Applications LLP,
010, United Daffodils,
BMA College Road, Doddanekundi,
Marathahalli Outer Ring Road,
Bengaluru-560037
+918867349226
2. Bank Transfers (anywhere in India)
Deposit payments at nearest ICICI Bank (or transfer online) in our account

Adarsh Mobile Applications LLP
ICICI Account No - 0269-0500-2251
IFSC Code - ICIC0000269
Important
Cash deposits: Please add Rs.50 towards bank charges
Non-Bengaluru checks: Please add Rs.50 towards bank charges
Once you deposit the payment, please send confirmation email along with payment details to sales@adarshapps.com along with device details (device IMEI and model).
3. Online Payment by Debit Card or Net Banking
We accept online payment 24 hours and 7 days a week.
Online payments can be made from www.adarshapps.com/buypanchang.html
Note
Please note that at this time we accept payment only through debit cards and net banking (credit cards are not accepted). However we accept credit card payment through PayPal for international customers who have foreign cards.