2013 Kumbha Sankranti
Search City

Fairfield, Connecticut, United States
📅
Choose Year
Fairfield, United States
Kumbha Sankranti
February 2013
Tuesday / मंगलवार
Kumbha Sankranti Punya Kaal Muhurta
Kumbha Sankranti on
Tuesday, February 12, 2013
Kumbha Sankranti Punya Kala -
06:51

AM

to

09:34

AM
Duration -
02

Hours

43

Mins
Kumbha Sankranti Maha Punya Kala -
07:48

AM

to

09:34

AM
Duration -
01

Hour

45

Mins
Kumbha Sankranti Moment -
09:34

AM
Kumbha Sankranti Phalam
Kumbha Sankranti Phalam
Good for lower class and people involved in menial work
Commodities cost would be cheap
Brings abundant supply of provisions
People will suffer from cough and cold, conflict among nations and chances of famine due to lack of rains
Kumbha Sankranti Muhurta
Kumbha Sankranti Muhurta
Sankranti Karana:
Taitila
Sankranti Day:
Tuesday / मंगलवार
Observation Date:
February 12, 2013
Transit Date:
February 12, 2013
Sankranti Moment:
09:34
AM
,
Feb 12
Sankranti Ghati:
8 (Dinamana)
Sankranti Moonsign:
Kumbha
Sankranti Nakshatra:
Purva Bhadrapada (Ugra Sangyaka)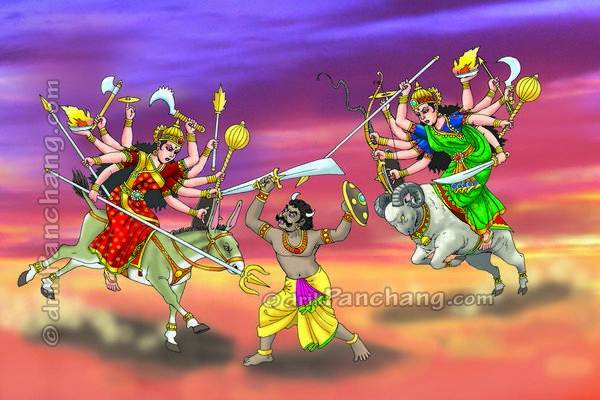 Sankranti Property
Phalam Indication
Upa Vahana
/ Secondary Vehicle
Mesha / Lamb
Gandha Dravya
/ Poultice on Body
Mitti
Avastha
/ State/Condition
Hasya / Laughing
Bhojana Patra
/ Food Vessel
Kansa / Bronze
Notes: All timings are represented in 12-hour notation in local time of Fairfield, United States with DST adjustment (if applicable).
Hours which are past midnight are suffixed with next day date. In Panchang day starts and ends with sunrise.
2013 Kumbha Sankranti or Sankranthi
Kumbha Sankranti marks the beginning of the eleventh month in Hindu Solar Calendar. All twelve Sankrantis in the year are highly auspicious for Dan-Punya activities. Only certain time duration before or after each Sankranti moment is considered auspicious for Sankranti related activities.
For Kumbha Sankranti sixteen Ghatis before the Sankranti moment are considered Shubh and the time window of sixteen Ghati before Sankranti to Sankranti is taken for all Dan-Punya activities.
During Kumbha Sankranti offering to cows are considered highly auspicious. Also taking bath in Ganges especially in Triveni where Ganga and Yamuna converge is considered highly auspicious.
In South India Sankranti is called as Sankramanam.