Karka Rashifal | Cancer Horoscope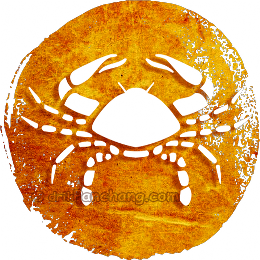 …know what Panditji predicts for the year.
Health: Your mental and physical health will remain average this year. Take extra care in the conditions like blood disorders and other ailments, leprosy, haemorrhage, high and low blood pressure and diabetes till 07 March. Follow a balanced, regular, and healthy diet regimen; delaying eating time will only affect your health. You must limit the consumption of unhealthy food, take care of your health and diet especially during the journey. Pay attention to your mental health as you care for your physical well-being. The best way to remain positive is to keep you busy, both mentally and physically.
Financial Condition: Create an elaborated budget that covers all your possible expenses all through the year to have a clear understanding of your financial standing. Do not buy anything on installment this year. It would be imprudent to buy anything until you have a steady income. The prospects of profit in the share market, speculative market, lottery and commodity, and forward contract are very low, better to refrain from wasting money in such investments. Investment in land and house property will prove profitable. Guidance of elders and superiors will prove profitable in money matters.
Business and Career: Adversities and uncertainties in the business between 29 March and 23 April are possible, remain wary. Individuals are working on a tentative basis with a company or without getting a recruitment letter must obtain it at the earliest to safeguard against any troubles in the future. Investment in the joint venture seems profitable but here, your frivolous attitude; especially with your business partner will the partnership into peril. Working professionals should stay away from any kind of bribery.
Family and Social Life: If you wish to build a respectable name for yourself in your family and social domain, then always remain true to your words and upright in your conduct. Frivolity in the attitude and too much garrulity in the company of friends and loved ones will make it hard for you to establish a reputation of a sincere person. Till 07 March, protect yourself from the deceitful schemes of people and fake organizations. The trust and confidence that you have lost in the past will take some time and efforts to repossess. Continue your generous efforts of social uplift.
Love Life: Till 07 March, better to remain calm and patient as some inconsequential issues may disturb the peace between husband and wife. Married couples may also refuse to see eye to eye because of some highly petty matters. Couples who are dating must try to understand each other and develop a bond based on loyalty and love before taking the things ahead. Refrain from involving with some you don't know or who is a complete stranger to you. Do not lose your temper while speaking with your partner, try to remain calm.
Fairer Sex: Ketu will be in your seventh house right from the beginning this year, which will cause disputes and arguments with your husband. Do not initiate unnecessary fights with your husband and kids. After 07 March, there will be mental peace and mutual love and respect in your family. Obesity might cause some health problems. Maintain loving relations with everyone in the family, especially with your in-laws to lead a blissful married life. Remain careful in old ailments, continue with your medications. Working women are advised to remain extra careful, you may have to deal with some conflicting situations and disputes with your superiors and coworkers. If you are leading a team, then your team members may not feel very contented with your leadership and raise complaints against you. Also, maintain genial relations with other women in the family and pay appropriate attention to the household. Women who are suffering from conditions like heavy menstrual bleeding, spotting or Leucorrhoea must not wait for conditions to worsen and seek proper and immediate treatment. Start doing Yoga and meditation.
Governmental Position: The position of planets in your birth chart will largely decide your fate and position on the political front. Only hard work and perseverance will get you closer to your political goals and aspirations. Do not blindly trust and let anyone beguile you in changing your mind or decision. Saturn is positioned in the house of enemies and Jupiter in the fifth house, these both planets will help you in the fulfillment of your wishes. Maintain positive relations with your superiors.
Student Life: Students will have favourable time till 29 March, but after that, you will have to remain cautious and make efforts to maintain focus on your academic goals after 23 April. Expenses will go up. You may have disagreements and disputes with your teachers and fellow students. College students must keep control over their language and words. Prepare earnestly for your examinations, focus on studies and continue your efforts to attain success otherwise bad results may ruin your future prospects.
Summary: Prioritize important things in life and prepare an extensive plan for the year to use your time and energy optimally. You will meet both good and bad people this year. Traders should avoid stocking goods in large quantities. Before, investing in the share market, take a look at your birth chart and assess your financial condition. On the health front, respiratory disorders, cough, fever and flu may trouble you at the beginning. The planetary transition of Rahu, Jupiter and Saturn will create opportunities for you and help you acquire materialistic possessions. Win and loss against rivals will be the part of life and remain open for settling the contentious issues amicably. A smile on your face and a positive attitude will help you lead a successful life.
Precaution: -Remain discreet with your love life and don't let your emotions affect the sense of right and wrong.
-A joint venture is not suitable for you, if you have a business partnership then your accounts clear.
-Maintain complete attention while driving, and remain careful during the long distance journey.
-Your immune system may weaken, protect yourself against viral infections; do not go near sick people and risky places.
-Maintain a ledger to track all your financial transactions for the year.
-Raise your voice against discrimination and whenever your rights are under threat; don't think about other people too much.
-Do not let your married life suffer due to some petty arguments.
-Try to settle matters with adversaries amicably, and do not attract unnecessary attention of your rivals.
-Remain careful in the office, your opponents may plot against you.
Suggestion: -Chant the following Mantra 108 times.
-Donate yellow clothes, chickpea; cow Ghee, a utensil made of Brass, oil, a piece of gold jewelry, and money (Dakshina) as per your devotion to a Priest on Thursday afternoon of Shukla Paksha.
-Extend an invitation to a Khirni tree on Sunday evening and get its root on Monday morning during Mercury's Hora, wrap the root in white cloth and boost its power with a Mantra and then tie it either around your arm or wear it around your neck in a pure silver locket.
-Keep fast on Mondays, offer silver and milk to Lord Shiva on Monday and perform Abhishek.
-Offer milk and honey to Moon during the Pradosha of Full Moon night.
-Touch the feet of your mother daily, if you can touch the feet of your parents together then this practice will help you strengthen your Moon and Sun and minimize social hardships.
-We wish you an auspicious year full of health and wellbeing.
Hreem Devanam Cha Rishinam Cha Gurum Kaanchansannibham।
Buddhibhutam Trilokesham Tam Namami Brahispatim॥

ह्रीं देवानां च ऋषिणां च गुरुं काञ्चनसन्निभम्।
बुद्धिभूतं त्रिलोकेशं तं नमामि बृहस्पतिम्॥

Panditji of Drik Panchang wishes you a happy and prosperous day.
Rashi Lord
चन्द्रमा | Moon
Rashi Letters
ड, ह | Da, Ha
Nakshatra Charana Letters
ही, हु, हे, हो, डा, डी, डू, डे, डो
Hee, Hu, He, Ho, Daa, Dee, Doo, De, Do
Adorable God
शिव जी
Shiv Ji
Favourable Color
दूधिया | Milky
Favourable Direction
पूर्व, दक्षिण | East, South
Rashi Metal
चाँदी, तांबा | Silver, Copper
Rashi Favourable Stone
मोती, पुखराज तथा मूंगा
Pearl, Yellow Sapphire and Red Coral
Rashi Favourable Weekdays
सोमवार, मगंलवार तथा बृहस्पतिवार
Monday, Tuesday and Thursday
Rashi Temperament
चर | Movable
Choose Your Rashi | Moonsign

Mesha
Aries

Vrishabha
Taurus

Mithuna
Gemini

Karka
Cancer

Simha
Leo

Kanya
Virgo

Tula
Libra

Vrishchika
Scorpio

Dhanu
Sagittarius

Makara
Capricorn

Kumbha
Aquarius

Meena
Pisces