Karka Rashifal | Cancer Horoscope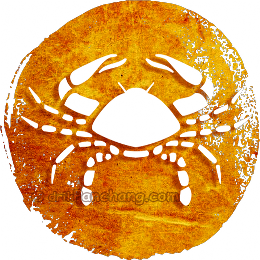 …know what Panditji predicts for the year.
Health: Your health will be erratic this year. Although there's nothing to be worried about, you should still remain careful on the health front. Between 08 February and 22 March, health condition caused by seasonal changes, skin disorders and mouth sores will trouble you. Self-confidence will be a bit low. If you have a travelling plan between 16 June and 17 July, then take complete care of your health and keep with you all the necessary things and medicines during the journey.
Financial Condition: There won't be many changes in your financial condition barring some occasional ups and downs. Income will be steady, but expenses on auspicious events in your family as well as in the family of relatives will put unnecessary financial burden on you. Those who are planning to buy a land or a house property or a vehicle will find it hard to control the expenses. Reconstruction of your house will also demand money. The later part of the year will be better on the financial front. During this time, financial worries will leave you. Some sudden monetary gains are also likely.
Business and Career: The first part of the year will be average for your business. Keep making persistent efforts in the right direction for success. It wouldn't be judicious to leave your work on others; it will negatively affect the profits. Try to be polite with your words, or even the positive prospects will turn negative. Chances of promotion for working professionals are building in the latter part of the year. Job switch is also likely. Self-employed people will find recognition and respect in their work domain.
Family and Social Life: The year will be peaceful for your family as well as social life. Your elder brother and friends will help and benefit you. The year is extremely good for the education and career of your children. After 19 September, take care of yours as well as the health of your children. You will have a strong position in society, but some of your family members will try to hurt your reputation in the family. Some disputes will occur in your family. You will have discord with parents, in-laws, and siblings. Differences in opinion with family members will also affect your relations.
Love Life: The year will be favourable for your married life. You will have positive and loving relations with your wife and children. But, disputes in the family may cause worries. There will be support of loved ones. The cooperation and encouragement of your wife will boost your self-confidence. The health of your children will cause some worries. Romantic couples must maintain trust in their relationship. Try to remain positive. Avoid unnecessary arguments with your partner to have a peaceful married life.
Fairer Sex: Women natives will have some fairytale expectations in life this year which will get fulfilled to some extent. The year is quite positive for women natives of this sign. They will be in an advantageous position of doing anything that interests them and will get positive results and happiness. There will be no dearth of love and affection in your life this year. You will enjoy warm relations with your children and loved ones. Married women who wish to conceive will succeed this year. Those who suffer from high or low blood pressure must remain careful and always keep the medicines with them, especially when they go out.
Governmental Position: You will have high political aspirations this year, make big plans but your future will depend on your planets and public. Don't ever forget that only dreaming and imagining things won't help, you will have to keep your conviction high. Work for the betterment of the middle class. It would boost your influence manifold and help you build a positive image in society. You will engage more with fellow politicians and have significant power.
Student Life: Rahu is positioned in the 12th house from your zodiac sign, which will cause obstacles in education and distract the mind from education. You will have to make some positive changes in your routine. Unhealthy and irregular meals will cause fatigue and make it harder for students to focus on studies. Relocation due to transfer of your either parent will also affect studies. To counter all these adverse circumstances, students are needed to maintain their focus as well as invest of their time to studies.
Summary: The beginning of the year will give your mixed results. Pay attention to your health. Protect yourself from viral infections. Patients of diabetes and blood pressure must watch their diet. Working professionals will make financial progress. After 19 September, you will find relief in stress level. Traders and business people should stock goods only after evaluating the current market condition and the planets in your horoscope. Politicians must not ignore the current social and political circumstances. Students should start making efforts in their studies right from the beginning of the term. Any wrong notion towards studies will cost you dearly. Individuals who are trying to get a job must look for the right opportunities and direct their efforts in an appropriate direction. Make judicious investment decisions.
Precaution: -There will be no major or minor Dasha in your horoscope this year.
-Don't make any decision without consulting your subordinates and don't force anyone to follow those decisions.
-You have a habit of giving up rather too soon. Change this attitude and develop perseverance in your nature to achieve your goals.
-You have quite a rational mind but don't force anyone to accept your opinion and reasons forcefully.
-It is good to spend on luxury and comfort but don't get carried away, stick with your budget.
-You are distrustful by nature and thus doubt on every person in your life. You need to change this attitude also while developing a sense of judgement.
-You tend to overlook the negatives of people you love and have respect for and accept even the positives of people you don't like. This habit is proving detrimental especially for your marriage.
Suggestion: -Recite Hanuman Chalisa 100 times every Saturday.
-As per your time preference light a lamp in front of Lord Ekadashmukhi or Panchhamukhi Hanuman and recite Sundarkand on Saturday.
-Stay away from smoking, drinking, unethical income, adultery and junk food.
-Recite Shri Suktam during your daily worship.
-Keep fast on Purnima (fasting Purnima). Offer milk, Poha, sugar to the Moon and also eat it as a Prasad.
-Offer Abhishek with the cow-milk to Lord Shiva with the help of Panditji.
-Donate money and offer service (Sewa) at a holy place or temple.
-Offer Arghya to Lord Suryanarayana for confidence and better health. Also do Surya Namaskar. Be healthy and happy.
-Chant the following Mantra for 108 times daily-
Hreem Nilaanjansamaabhaasam Raviputram Yamaagrajam।
Chhaayaamaartandsambhutam Tam Namami Shaneishcharam॥
-निम्नलिखित मन्त्र का प्रतिदिन 108 बार मन्त्र का पाठ करें।
ह्रीं नीलाञ्जनसमाभासं रविपुत्रं यमाग्रजम्।
छायामार्तण्डसम्भूतं तं नमामि शनैश्चरम्॥
Panditji of Drik Panchang wishes you a happy and prosperous day.
Rashi Lord
चन्द्रमा | Moon
Rashi Letters
ड, ह | Da, Ha
Nakshatra Charana Letters
ही, हु, हे, हो, डा, डी, डू, डे, डो
Hee, Hu, He, Ho, Daa, Dee, Doo, De, Do
Adorable God
शिव जी
Shiv Ji
Favourable Color
दूधिया | Milky
Favourable Direction
पूर्व, दक्षिण | East, South
Rashi Metal
चाँदी, तांबा | Silver, Copper
Rashi Favourable Stone
मोती, पुखराज तथा मूंगा
Pearl, Yellow Sapphire and Red Coral
Rashi Favourable Weekdays
सोमवार, मगंलवार तथा बृहस्पतिवार
Monday, Tuesday and Thursday
Rashi Temperament
चर | Movable
Choose Your Rashi | Moonsign

Mesha
Aries

Vrishabha
Taurus

Mithuna
Gemini

Karka
Cancer

Simha
Leo

Kanya
Virgo

Tula
Libra

Vrishchika
Scorpio

Dhanu
Sagittarius

Makara
Capricorn

Kumbha
Aquarius

Meena
Pisces