Kanya Rashifal | Virgo Horoscope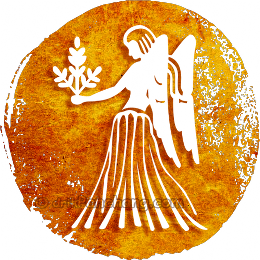 …know what Panditji predicts for the year.
Health: You must pay attention to your health this year. Gastric disorders such as bloating; mental restlessness will trouble you. You may also develop a heart disease this year. Parting with loved ones is also likely. Remain careful and attentive if you plan to travel between 13 April and 15 May. A brain injury is likely. Stomach and eye-related problems will increase health worries. Your health will register improvement after 23 September. Spend some time in early sunlight, do Yoga and develop a habit of jogging daily.
Financial Condition: You will have an average year on the money front. Financial ups and downs will continue throughout the year. Strong prospects for financial gains are building between 30 March and 30 June. But, you will get appropriate results of your hard work this year, so don't shy away from making persistent efforts. Monetary support from your spouse will further improve your financial condition. You may also travel abroad in search of better-earning opportunities. Overall, the year might not be a smooth sail. Prepare yourself to face challenges bravely, and keep making persistent efforts, you will surely get rewards.
Business and Career: The year will be fairly average on the professional level. After 24 January, the transition of Saturn in the fifth house will cause failure and obstacles in career. If you are planning to start a new business, then think thoroughly on all the possible outcomes before proceeding. You may have profits in the business with the help of low level and morally corrupt individuals after 19 September, but the decision to associate with them totally depends on your discretion. Always remember, you are talented and competent enough to overcome all the problems in life just learn to use your skills effectively.
Family and Social Life: You will turn all your focus on caring and ensuring the well-being of your family. You will have a positive image and respect in society. You will actively participate in various social activities and associate with organizations working in the social sector. Take complete care of the health of your father. Your family will welcome a baby sometime near the yearend. Elderly people will feel joyous with the birth of a grandchild. You will have loving relations with your wife and plan a trip to some hill station with your family.
Love Life: The year will bring new hopes and enthusiasm in your married life. But, material things will become a matter of contention in your family. You will have normal relations with your wife and children. The health of your wife will be a matter of concern. Your married life will be fulfilling. Marriage-related talks for singles will move ahead. Your wishes will be heard and fulfilled. Maintain respectable distance if you get into a romantic relationship with a stranger. Keep your anger under control while talking with your partner.
Fairer Sex: Female natives may have disputes with their life partner at the beginning of the year. Make conscious efforts to avoid such occurrences and make your life partner and children your priority. People may turn against you, remain careful. Associations with certain women of lower moral standards will cause troubles. Ketu being positioned at the fourth place from your zodiac will cause mental conditions like hysteria and delusion.
Governmental Position: The year will be quite eventful for politicians. You will get into contact with influential figures and exchange ideas with them. The year will bring growth and achievements. You will acquire your share in the ancestral property. You will have a high level of proficiency this year. Many a time there will be adverse circumstances handle the situation with a calm mind and patience. But, your win looks highly certain. Start campaigning and meeting with the public. The chances of win and loss will substantially depend on the level of your canvassing, communication, mental energy and your talent.
Student Life: Students should pay extra attention to their studies after 19 September this year. Expenses will shoot up for some reasons. You may also have discord with your teachers and fellow students. College students are advised to keep a control on their language and way of speaking. Lack of proper preparation will give negative results in examinations. Keep making diligent efforts; you will surely get good outcomes.
Summary: Overall analysis suggests that the year will be full of ups and downs for Virgo natives. The beginning of the year will be most testing and worrisome. Keep your expenses under control and avoid making big investments in the business. In the midyear, try businesses with better-returning power. Your mental and physical condition will be favourable, but take care of chronic ailments and follow a healthy lifestyle.
Working professionals may get a promotion with the help of an ally by the midyear. Romantic couples will have stressful relations. But married couples will enjoy blissful and fulfilling relations. Students should make hard work their priority and focus on their studies. Women should take complete care of their health. Your financial conditions will also remain unstable. Do financial planning beforehand. Don't borrow or lend money to anyone.
Precaution: -The fourth Dhaiya of Shani (Laghu Kalyani) in Loh-Pad will continue till 24 January in your horoscope which will cause tensions in the family and unexpected troubles in your life. After 24 January, there will be Kantak-Shani which will also bring inauspicious results in your life. But, if you have a favourable Saturn in your natal chart then negative effects will be less intense.
-You are someone who proactively do your work but make excuses in other people's work. Try to improve this habit.
-You often struggle with a lack of self-confidence in life. Do things that boost your confidence. Nonchalance and tolerance are two of your innate personality characteristics.
-You have qualities to lead a large group of people but remain careful of these people.
-You are quite forthright but usually too polite to assert anything on others. Try to be a little assertive when dealing with people for your own advantage.
-Make strategies before starting any work and follow those strategies until you succeed.
-You are polite with everyone without any sense of judgement, but it would be wise for you to distinguish between bad and good people.
Suggestion: -Keep fast on Saturday. On the fasting day only take your dinner in the evening sitting on a mat.
-Recite Hanumana Chalisa or Sundarkand with devotion on Saturday.
-Chant Rudrabhishekam in front of Lord Shiva with the help of Panditji and offer donation to Panditji.
-Stay away from extramarital affairs and avoid non-vegetarian food.
-Stay away from fraud and treachery.
-Seek blessings of elders and respectable persons.
-Feed differently-abled and visually impaired beggars and also donate some money to them.
-Donate Oil, Urad and black clothes to poor and helpless ones.
-Chant Hanuman Chalisa 100 times in a single sitting in front of Hanuman Ji on Saturday.
-Chant the following Mantra for 108 times in the evening on Saturdays-
Hreem Nilaanjansamabhasam Raviputram Yamagrajam।
Chhayamaartandsambhutam Tam Namami Shaneishcharam॥
ह्रीं नीलाञ्जनसमाभासं रविपुत्रं यमाग्रजम्।
छायामार्तण्डसम्भूतं तं नमामि शनैश्चरम्॥
Panditji of Drik Panchang wishes you a happy and prosperous day.
Rashi Letters
प, ठ, ण | Pa, Tha, Na
Nakshatra Charana Letters
टो, पा, पी, पू, ष, ण, ठ, पे, पो
To, Paa, Pee, Poo, Sha, Na, Tha, Pe, Po
Adorable God
श्री गणेश जी
Shri Ganesha Ji
Favourable Color
हरा | Green
Favourable Direction
दक्षिण | South
Rashi Metal
चाँदी, सोना | Silver, Gold
Rashi Stone
पन्ना | Emerald
Rashi Favourable Stone
पन्ना, हीरा तथा नीलम
Emerald, Diamond and Blue Sapphire
Rashi Favourable Weekdays
बुधवार, शुक्रवार तथा शनिवार
Wednesday, Friday and Saturday
Rashi Temperament
द्विस्वभाव | Dual nature
Rashi Element
पृथ्वी | Earth
Choose Your Rashi | Moonsign

Mesha
Aries

Vrishabha
Taurus

Mithuna
Gemini

Karka
Cancer

Simha
Leo

Kanya
Virgo

Tula
Libra

Vrishchika
Scorpio

Dhanu
Sagittarius

Makara
Capricorn

Kumbha
Aquarius

Meena
Pisces