Kanya Rashifal | Virgo Horoscope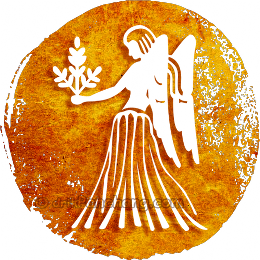 …know what Panditji predicts for the year.
Health: You will face no significant troubles on the health front. Saturn will be positioned in the fourth house in your chart throughout the year, which will make you somewhat squeamish but not sick or ill. From 07 March, Rahu will make a transition to your tenth house (House of Karma) and Ketu to your fourth house (House of wellness); this transition will motivate you to take good care of your health and well-being. Also take care if you suffer from some chronic condition, regularly take your medicines and stick to your diet regimen suggested by your doctor. Remember, that healthy food habits and disciplined lifestyle will cure most of your health problems. Resolve the issues that are stealing your mental peace.
Financial Condition: The year will bring some drastic ups and downs in your financial condition. From the beginning of the year till July, the chances of losses in the share market will be high, remain careful. Financial condition will get better between 29 March and 23 April; here focus on your skills and hard work instead of some shortcut. The materialistic demands of your wife and children will be high as compared to your income. In the hindsight, you will understand the value of the money spent on unnecessary things. Do not wait for miracles to happen if you wish to grow financially.
Business and Career: The year is propitious on the professional front for both service and business class people. Government employees and administrative officials will find expected success. Transfer in likely. The year will also be favourable for the individuals associated with research fields, editing and literary fields. Investment in festival-based businesses like sweets and cracker shops during Diwali will yield better returns. Remain rational with your professional aspirations.
Family and Social Life: The year will bring mixed outcomes and circumstances on the social and family front. You may have to relocate away from your family for the job, but this may create some conflicting situations in the family. You will have to make some compromises to take dedicate time to your family. You will also have to find some days off from your schedule to attend an event either at your in-law's or your maternal uncle's family. The health of the elderly in the family will cause worries throughout the year. Brothers may seek the division of their property.
Love Life: For love and romance, the year will be average with mixed outcomes. There is nothing special or positive at the beginning of the year. After the midyear, you will spend some joyous time with your girlfriend. A pleasure trip is also likely with your partner. If you are married, you will receive love and support from your wife. Articles of materialistic comfort will make your life easy and strengthen your relationship with your partner. If you are just beginning a relationship, then give some time to know and understand your partner before moving ahead.
Fairer Sex: The year 2019 is not very exciting for females born under this sign. The ongoing Saturn 'Dhaiyya' will affect most of your actions. Saturn aspects tenth house in Sagittarius, which will cause troubles at the mental level and negativity. Still, the transition of Jupiter into Scorpio will help you to some extent. The marriage-related talks for singles will move in a positive direction. Excessive workload will affect your health.
Governmental Position: The year is divided into two extremes for you. During the first part of the year, you will have ideas, opinions and clear thought process and attain fame and recognition. You will create a niche and a deeper influence within your domain. During the second part, you will find yourself in various disputes. Your independence and authority will get limited, largely decided on the basis of your current influence and prospects of the success.
Student Life: Students studying science and technology will be more inclined towards new innovations and developments in their respected fields. Some of you will consider studying theology or religious studies. Regardless of what course you are pursuing, the year is very important for all of you and might prove decisive in your career. You will find success in the examinations and competitions. However, the position of Jupiter in your chart will give an accurate prediction on the career front. Only your hard work and focus towards your goal will get you success and positive outcomes.
Summary: You will see a lot of ups and downs this year due to the ongoing 'Dhaiyya' of Saturn in your chart. Financial condition will be unstable. You will have to go through a lot of troubles and need to work hard in order to complete work and tasks in hand. Conflicts with children are likely and relations with loved may turn sour. Bile disorders and flatulence may trouble you. Financial distress will also affect your life. On an average level, the year would have been positive for you had it not been the 'Saturn-Dhaiyya' in your chart which will cause you stress and affect your mental well-being. Worshipping Lord Shiva will help you in adverse times.
Precaution: -Take complete care of your mental and physical well-being.
-Do not ignore the health of your parents; fulfill your responsibilities with honesty.
-Make hard work your motto, if you wish to attain success in academics and competitive examinations.
-During the midyear, your workload will increase but income will remain the same.
-Do not let negativity affect you, live a positive life with your husband and kids.
-Always ask for a receipt while conducting financial transactions.
-Maintain genial relations with your business partners.
-Don't repress your anger and frustration; instead, channelize it in a proper manner.
Suggestion: -Chant the following Mantra 108 times.
-Recite the following Mantra 108 times on the evenings of Saturday.
-Keep fast on Saturdays, and take your meals only at evening.
-Recite Shree Hanuman Chalisa or Sundarkand with devotion on Saturday evenings.
-Recite Shree Rudrabhishek and perform Abhishek of Lord Shiva.
-Donate religious books or scriptures to a Vedic scholar.
-Maintain a distance from morally objectionable behaviour and conduct.
'We wish a successful and auspicious year to you'.
Hreem Devanam Cha Rishinam Cha Gurum Kaanchansannibham।
Buddhibhutam Trilokesham Tam Namami Brahispatim॥
Hreem Nilaanjansamabhasam Raviputram Yamagrajam।
Chhayamaartandsambhutam Tam Namami Shaneishcharam॥

ह्रीं देवानां च ऋषीणां च गुरुं कांचनसन्निभम्।
बुद्धिभूतं त्रिलोकेशं तं नमामि बृहस्पतिम्॥
ह्रीं नीलाञ्जनसमाभासं रविपुत्रं यमाग्रजम्।
छायामार्तंडसम्भूतं तं नमामि शनैश्चरम्॥

Panditji of Drik Panchang wishes you a happy and prosperous day.
Rashi Letters
प, ठ, ण | Pa, Tha, Na
Nakshatra Charana Letters
टो, पा, पी, पू, ष, ण, ठ, पे, पो
To, Paa, Pee, Poo, Sha, Na, Tha, Pe, Po
Adorable God
श्री गणेश जी
Shri Ganesha Ji
Favourable Color
हरा | Green
Favourable Direction
दक्षिण | South
Rashi Metal
चाँदी, सोना | Silver, Gold
Rashi Stone
पन्ना | Emerald
Rashi Favourable Stone
पन्ना, हीरा तथा नीलम
Emerald, Diamond and Blue Sapphire
Rashi Favourable Weekdays
बुधवार, शुक्रवार तथा शनिवार
Wednesday, Friday and Saturday
Rashi Temperament
द्विस्वभाव | Dual nature
Rashi Element
पृथ्वी | Earth
Choose Your Rashi | Moonsign

Mesha
Aries

Vrishabha
Taurus

Mithuna
Gemini

Karka
Cancer

Simha
Leo

Kanya
Virgo

Tula
Libra

Vrishchika
Scorpio

Dhanu
Sagittarius

Makara
Capricorn

Kumbha
Aquarius

Meena
Pisces