Meena Rashifal | Pisces Horoscope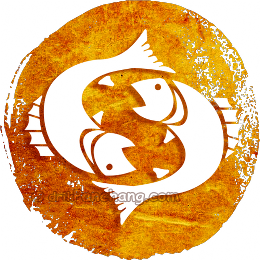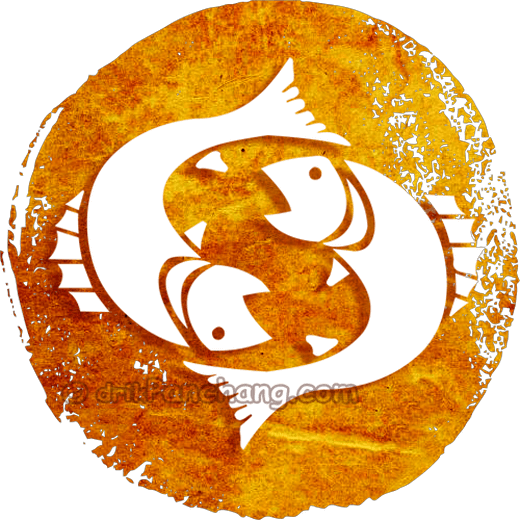 …know what Panditji predicts for the year.
Health: The year 2019 will not be very good on the health front. Some minor problems will keep troubling you. Pay attention to your health and develop awareness about your body. There will be relief in critical ailments. Keep your mind calm to have diabetes and blood pressure under control. During the winters, keep a few cardamoms and a piece of camphor in a clean cloth with you and inhale them whenever you get time. Conditions like flu, cough, cold and fever may also trouble you.
Financial Condition: The financial forecast looks average with mixed outcomes for you this year. Varied circumstances will keep your financial condition unstable. But, you will get an appropriate remuneration for your hard work and efforts. Still, to keep your financial condition robust, you will have to display an utter sense of perseverance and ability to work hard in any situation. Industriously continue your work and leave the outcomes on God. An overseas trip is likely for business or job.
Business and Career: Better revenue will help your business to grow and help you reach your business aspirations. Your business partner will be supportive and put forward some exciting ideas and suggestions. A positive response or news will enhance your business prospects. The investment in the share market will prove profitable. You may also consider investing in the gold but only for personal use as in jewelry not in the business. The year is particularly positive for food-related business; remain attentive to your business.
Family and Social Life: The year will bring mixed outcomes in your social and family life. Avoid unnecessary arguments. There will be plotting and scheming in the family, you are advised to decide your stances and remain firm on it. Do not lose your anger on your elder siblings while discussing the property-related matters. Your family may plan to conduct a religious ceremony. The health of your parents may be a matter of concern. Try to dissuade your opponents with a rational approach.
Love Life: The year 2019 will bring mixed results in love and romance. Do not leave any room for doubts and suspicions between you and your partner, build a relationship based on trust and understanding, if you can't, better to quit it. Married couples might have disputes over some family issues. Try to resolve the contentious matters with your partner within the confines of your room. Frequent clashes in the family will cause worry. Try to understand the perspective of your partner; don't ruin your relationship in anger or haste. Your discretion will help you in matters of love.
Fairer Sex: You will feel happy and contented in your married and family life. You will spend time with your partner and on romantic dates. Motherhood is also on the cards. You will try to help other people, but in the process, it is more likely that you will end up hurting yourself. Females in the family will find it hard to see eye to eye with each other. You will struggle with incessant fatigue, lethargy, chronic conditions, and gynaecological problems. Pregnant women may have painful labour. The year will not be positive on the health and social front for you.
Governmental Position: This year, prepare yourself to assume an important role and responsibility. You will develop acquaintances with big politicians, have some exciting opportunities come your way and attain authority in your domain. You will be given an important position in your party, and if the luck has it, you might get to lead your party. Opponents will try their best to harm you and hurt your reputation, remain careful. Make relentless efforts until succeed in your endeavours.
Student Life: The year is not very favourable for students. Distraction, despair and lack of motivation will largely affect your mental frame. Getting success in competitive examinations will not be easy. Disinclination in studies, indecisiveness will also trouble you. Immerse yourself in studies and work hard to get success in your pursuits. Many challenges and testing circumstances will come your way, face them courageously. Make efforts to keep your focus intact towards the studies.
Summary: The year will bring auspicious results for you. Gains and growth in the business and job are likely. Promotion is also likely. Prudently make the financial investment. Consciously address your problems before their slip out of your hand. Rationalize your aspirations, evaluate your financial condition before buying stuff and don't loan money to buy materialistic possessions. Do not let your enemies know your weaknesses; they might use them to harm you. You will develop associations with officials and get benefits from administrative and government officers.
Precaution: -Remain careful while carrying paperwork of your land-house properties.
-The health of your parents might pose some concern, fulfill your responsibilities earnestly.
-Comfort and well-being may suffer, make judicious choices.
-Secure a livelihood or a source of permanent income to avoid troubles.
-If there is some kind of disputes going on with your parents' families, then settle the issue as soon as possible.
-You will have significant earnings but prudently save some for your future.
-Try extra hard to maintain focus in studies till March.
-Do not burden yourself in debt, avoid borrowing money.
Suggestion: -Chant the following Mantra 108 times.
-Donate brown clothes, black sesame, oil, Ghee and money on Wednesday evening.
-Feed some food articles to fish.
-Read religious scriptures, especially Matsyapurana to have a positive thought process.
-Observe fast of Ekadashi Tithi the whole year, pay your respects to the elderly.
-Avoid alcohol and other such stuff.
'We wish a year full of happiness and prosperity to you'
Hreem Ardhkaayam Mahaviryam Chandraadityavimarditam।
Singhikagarbhsambhutam Tam Rahum Pranmaamyaham॥

ह्रीं अर्धकायं महावीर्यं चन्द्रादित्यविमर्दितम्।
सिंहिकागर्भसम्भूतं तं राहुं प्रणमाम्यहम्॥

Panditji of Drik Panchang wishes you a happy and prosperous day.
Rashi Lord
बृहस्पति | Jupiter
Rashi Letters
द, च, झ, थ | Da, Cha, Jha, Tha
Nakshatra Charana Letters
दी, दू, थ, झ, ञ, दे, दो, च, ची
Dee, Doo, Tha, Jha, Yna, De, Do, Cha, Chee
Adorable God
श्री विष्णु नारायण
Shri Vishnu Narayan
Favourable Color
पीला | Yellow
Favourable Direction
उत्तर | North
Rashi Metal
कांस्य | Bronze
Rashi Stone
पुखराज | Yellow Sapphire
Rashi Favourable Stone
पुखराज, मोती तथा मूंगा
Yellow Sapphire, Pearl and Red Coral
Rashi Favourable Weekdays
बृहस्पतिवार, सोमवार तथा मंगलवार
Thursday, Monday and Tuesday
Rashi Temperament
द्विस्वभाव | Dual nature
Choose Your Rashi | Moonsign

Mesha
Aries

Vrishabha
Taurus

Mithuna
Gemini

Karka
Cancer

Simha
Leo

Kanya
Virgo

Tula
Libra

Vrishchika
Scorpio

Dhanu
Sagittarius

Makara
Capricorn

Kumbha
Aquarius

Meena
Pisces