Meena Rashifal | Pisces Horoscope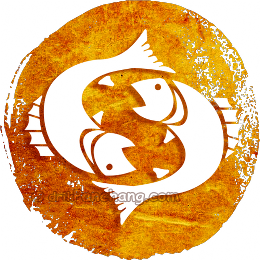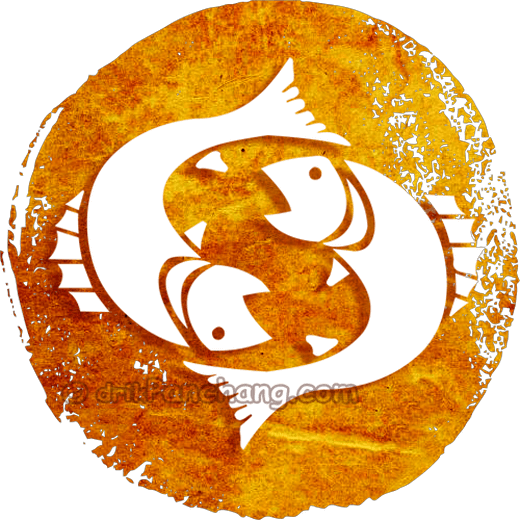 …know what Panditji predicts for the year.
Health: The year will be average on the health front. A critical health condition that has been bothering you will eventually get cured in the beginning of this year. Keep faith in God. An earnest prayer will prove more effective than medications. There will be some mental and physical health problems. Skin irritation may get worse. Conditions like indigestion, gas, and gastrointestinal disorders will also affect your health. Health and fitness will improve after 19 September. Take a balanced and regular diet.
Financial Condition: The year will yield medium results in term of money and finances. Financial returns in comparison with hard work will be dissatisfactory. Circumstances in the business will be favourable but profit will be marginal. Work done in haste may cause losses, so do everything and make decisions with proper care and planning. You may acquire land-house property in the latter part of the year. There will be benefit from the administration and government. Your business partner may betray you, so remain careful. Financial condition may seem to go out of hand, but you will manage to control it.
Business and Career: The year will be excellent for your business and career. The beginning of the year will be auspicious for commission agents, banking professionals, insurance agents, managers and administrators, importers-exporters, teaching professionals and academics, and high-rank officials. Businesses that deal in zinc, lime, jute, tobacco, farming equipment, clothing and apparels, silk will have substations profits. Those who invest in the financial market will also get high returns. Business partnerships will prove profitable; maintain trust on your partner.
Family and Social Life: The year will bring average results in your social and family life. You may become the subject of an insult or defamation. Even the work done with good intentions will backfire and cause losses. People who you think love and care for you will turn their back on you, but may return after realizing their mistake. You will be worried all year about the health of the elderly members of your family. Disputes regarding the ownership of business will cause a rift between brothers. On many instances, you will have to make compromises. You may even have to give up your share of property in favour of your younger brothers.
Love Life: Your married life will be a little stressful this year. Any problem in the family will directly affect your married life. Take the help of a mediator and settle the matter if you are fighting a legal battle with your spouse. Stay away from extramarital affair. Newly married couples should not let any misunderstanding or dispute to arise between them. Romantic couples should shun self-interest and begin to think about each other to strengthen their relationship.
Fairer Sex: Women natives will have emotionally rewarding time full of love and happiness. But there will also be some conflicts in mind. Sometimes there will be highly intimate relations with husband and sometimes you will feel cold and distant. Disputes in the family will be common until the year end. Strong marriage prospects are building for single women. Excessive workload will affect the health of working women. There might be money problems. Don't indulge your children to have unnecessary arguments with you.
Governmental Position: For politicians, the year will give different results at different point of time. From 30 March, Jupiter will transit to the eleventh house from your zodiac; this event will bring prosperity and popularity in your life. You will further widen your social sphere during this time. You may get entangled in various issues. After 30 January, you will find yourself into the midst of disputes. There will be little freedom in work. You will be given responsibilities as per your influence and power.
Student Life: Students will also get mixed results this year. But they will have morale and confidence in themselves. There will be success in competitive as well as term examinations. An evaluation of the position of Jupiter in your natal chart can give a precise understanding. After 30 June, spend as much time as you can in studies instead of just dreaming or planning. Don't change your subjects or stream in the influence of anyone.
Summary: You will have to give a slight turn to your mind and change your perspective if you wish to lead a healthy life this year. Your mental and physical condition will be in good shape, but take care in critical condition. Do Yoga and exercise. Take care of the health of your parents also. You will have favourable financial prospects. Evaluate the current market conditions before investing in the share market.
Don't stock in large quantities if you have a big business that deals in oils, oilseeds, peanut and other such stuff. Respect your old clients and customers. Politicians should establish an accessible personality and refrain from extravagance. Working professionals must stay away from bribery and remain careful from coworkers. Don't resort to unethical means in your quest to achieve big dreams. Women must keep their desires rational to lead a fulfilling and comfortable life.
Precaution: -There will be no Dasha in your horoscope this year.
-Remain careful in your job and business. Working professionals will have an extra workload.
-Pay attention to the health of your parents, take them for regular checkups.
-Individuals who are associated with real estate and construction business must not take loans or borrow money.
-Discrepancies will occur in accounts and financial transactions, so remain careful till 19 September.
-Respect religion and rituals, but don't fall victim of fake people.
-Although you are quite ambitious but lose your confidence rather too quickly. Try to improve as this brutally affects your chances of success.
Suggestion: -Donate brown clothes, black sesame, oil, ghee, Dakshina in the evening on Wednesday.
-Feed fishes.
-Recite Shri Matsya Purana and keep a positive mindset.
-Wear an Ashtmukhi Rudraksha while chanting the following Mantra either on Wednesday or Monday-
Om Hroom Namah।
-Install Shri Rahu Yantram in the workplace or the place of worship and worship it with the following Mantra-
Om Bhraam Bhreem Bhraum Sah Raahve Namah Mantra।
-Keep a crystal turtle in your house which will improve the Vastu and give you a peaceful and long life.
-Keep a mercury ball always with you.
-Chant the following Mantra for 108 times daily-
Hreem Ardhakaayam Mahaveerya Chandraaditya Vimardanam।
Simhika Garbha Sambhutam Tam Rahum Pranamaamyaham॥
-निम्नलिखित मन्त्र का प्रतिदिन 108 बार जप करें-
ह्रीं अर्धकायं महावीर्य चन्द्रादित्य विमर्दनम्।
सिंहिका गर्भ संभूतं तं राहुं प्रणमाम्यहम्॥
Panditji of Drik Panchang wishes you a happy and prosperous day.
Rashi Lord
बृहस्पति | Jupiter
Rashi Letters
द, च, झ, थ | Da, Cha, Jha, Tha
Nakshatra Charana Letters
दी, दू, थ, झ, ञ, दे, दो, च, ची
Dee, Doo, Tha, Jha, Yna, De, Do, Cha, Chee
Adorable God
श्री विष्णु नारायण
Shri Vishnu Narayan
Favourable Color
पीला | Yellow
Favourable Direction
उत्तर | North
Rashi Metal
कांस्य | Bronze
Rashi Stone
पुखराज | Yellow Sapphire
Rashi Favourable Stone
पुखराज, मोती तथा मूंगा
Yellow Sapphire, Pearl and Red Coral
Rashi Favourable Weekdays
बृहस्पतिवार, सोमवार तथा मंगलवार
Thursday, Monday and Tuesday
Rashi Temperament
द्विस्वभाव | Dual nature
Choose Your Rashi | Moonsign

Mesha
Aries

Vrishabha
Taurus

Mithuna
Gemini

Karka
Cancer

Simha
Leo

Kanya
Virgo

Tula
Libra

Vrishchika
Scorpio

Dhanu
Sagittarius

Makara
Capricorn

Kumbha
Aquarius

Meena
Pisces