Mesha Rashifal | Aries Horoscope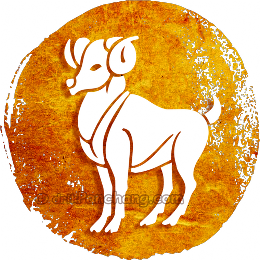 …know what Panditji predicts for the year.
Health: The beginning of the year will bring some mental and physical troubles. Fatigue and exhaustion will keep you in lower spirits during this time. After 29 March, the health will improve but for that, you will have to incorporate some positive changes in your routine and lifestyle. Some minor problems affecting the chest, heart and lungs may bother you. You will get an absolute mental peace only after the March end. Shun your obstinate nature and do not let stress take a toll on your health. Take precautions against the heat, eye-related problems, and bile-related disorders; seek proper treatment if certain symptoms arise.
Financial Condition: A careful examination of this sign suggests a financially encouraging and fulfilling year for the individuals born under this sign. However, your carelessness in your work may cause financial setbacks and losses; therefore, it would be prudent on your part to diligently undertake your work. The investment done this year will bring exceptional returns, not just financial return, but also raise your standing and position. After 14 January, you will incessantly strive to achieve your financial goals and with right efforts, you will also succeed in achieving them in the near future. Consider your birth chart before making any investment.
Business and Career: This year, you will make some sincere efforts to achieve your business goals, and by employing your insights and resourceful in the right direction you will certainly succeed to achieve heights in the business. Some minor setbacks may arise, you will overcome them. Working professionals will earn encouragement; promotion and increment, if they continue putting in the hard work. Avoid disputes with your business partner, unnecessary arguments will only affect your business and partnership.
Family and Social Life: On the family and social front, this year will be advancing and fulfilling. After 07 March, the harmony and love amongst the family members will increase; this will also help you in completing your unfinished and pending work. Your family will conduct some religious events and forge new relations on the social level. You will acquire immovable assets. Your relations with your siblings will be affectionate. Land, housing property related work will get completed.
Love Life: Singles will have great chances of getting married this year. You will get attracted to new people, and have a high possibility of attracting a great deal of attention from the members of the opposite sex, but remain cautious in your interaction to avoid any trouble in the future. Married couples will have blissful relations with better mutual trust and support. A trip will help couples to spend some quality time together and rekindle the spark between them. Keep doubts and mistrust away to have a fulfilling relationship.
Fairer Sex: The year is important in many ways for females born under this sign. Fulfillment of desires and success in your work are highly possible this year. Those who wish to get married will have their wish fulfilled. You will benefit from your children and attain respect in society. Married women will receive love and affection from their husband and have their wishes fulfilled. You will also get respect in the family and gifts from loved ones. Love and respect your family and people who are close to you.
Governmental Position: You will succeed in realizing your political goals and carve a name for yourself in the political sphere this year, but still, examine your birth chart once to have a clear understanding of what the future holds for you. If you wish to attain an unparalleled success in politics, then start associating with common people, develop an understanding about the problems they face, especially the woes of poor and unprivileged and help them get the government help and support and work towards their social and economic empowerment.
Student Life: Students who are currently at a decisive stage in their career must remain focused towards their goal and make sincere efforts to achieve it. Students who are preparing for competitive examinations must keep faith in their hard work and capabilities instead of depending on other people. Minimize the usage of social media and entertainment, and spend most of your time with books. Value time and use every second effectively.
Summary: The year will bring success beyond your expectations. There will largely be peace and contentment in life, but during the times when you feel agitated or despaired, you will find only yourself to blame for your condition. You will receive love and respect from your children. Your standing and repute in society will rise. Do not put your power and authority on display from 05 February to 22 March. Married couples going through a rough patch may reconcile this year. Students will have to work hard and make sincere efforts in order to get the desired success in their endeavours. Light meals will keep your health in good condition, incorporate Yoga and exercise to maintain it.
Precaution: -The first few months of the year may pose some mental hardships, take important decisions with a cool mind, and do not use rude language for anyone.
-Avoid unnecessary arguments with your close friends and loved ones.
-If you can't influence other people or change their perception, still no one give you any right to be angry or rude to them.
-Take complete care of your health and well-being to enjoy life to the fullest.
-Do not make judgements without knowing the person; even if you are telling the truth, it would be better to be discreet with your opinions.
-Learn to display your affection and love, it will save you from the harsh judgement of your partner, try to adapt to the changing times.
-Do not give unsolicited advice to other people, not until you are asked.
-Learn to be an understanding boss, instead of losing the temper on your employees, motivate them and lead them towards your goal.
Suggestion: -Chant the following Mantra 108 times.
-Offer water to Peepal tree every Thursday and light Diya every time using pure Ghee.
-Dedicate the recital of Shree Suktam and Shree Purush Suktam to Shree Lakshminarayan.
-Keep faith on God and daily light Diya, incense sticks and perform Pooja in your shop or the place of business.
-To boost your self-confidence, incorporate meditation and Yoga in your routine.
-To maintain mental peace, worship Lord Shiva and perform Abhishek.
-Work hard and lead a healthy and positive life.
-Donate religious books to a Vedic scholar, priest.
-Donate yellow clothes, wheat, cow Ghee, gold or brass utensil, oil and money (Dakshina) as per your devotion to a Priest on the afternoon of Thursday.
'We wish you a successful and auspicious year'
Hreem Devanam Cha Rishinam Cha Gurum Kaanchansannibham।
Buddhibhutam Trilokesham Tam Namami Brahispatim॥

ह्रीं देवानां च ऋषिणां च गुरुं काञ्चनसन्निभम्।
बुद्धिभूतं त्रिलोकेशं तं नमामि बृहस्पतिम्॥

Panditji of Drik Panchang wishes you a happy and prosperous day.
Rashi Letters
अ, ल, इ | A, L, E
Nakshatra Charana Letters
चु, चे, चो, ला, ली, लू, ले, लो, अ
Chu, Che, Cho, Laa, Li, Loo, Le, Lo, A
Adorable God
श्री हनुमान जी
Shri Hanuman Ji
Favourable Color
लाल | Red
Favourable Direction
पूर्व | East
Rashi Metal
तांबा, सोना | Copper, Gold
Rashi Stone
मूंगा | Red Coral
Rashi Favourable Stone
मूंगा, पुखराज तथा माणिक्य
Red Coral, Yellow Sapphire and Ruby
Rashi Favourable Weekdays
मंगलवार, बृहस्पतिवार तथा रविवार
Tuesday, Thursday and Sunday
Rashi Temperament
चर | Movable
Rashi Element
अग्नि | Fire
Choose Your Rashi | Moonsign

Mesha
Aries

Vrishabha
Taurus

Mithuna
Gemini

Karka
Cancer

Simha
Leo

Kanya
Virgo

Tula
Libra

Vrishchika
Scorpio

Dhanu
Sagittarius

Makara
Capricorn

Kumbha
Aquarius

Meena
Pisces