Tula Rashifal | Libra Horoscope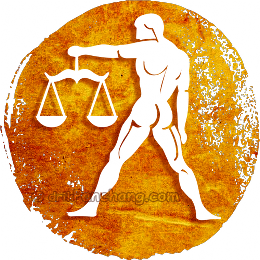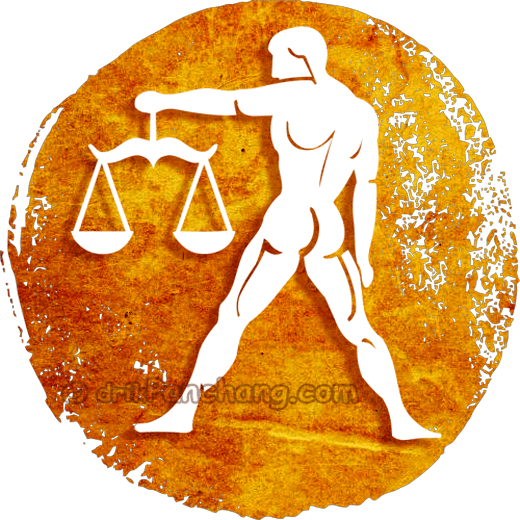 …know what Panditji predicts for the year.
Health: The year will be average on the health front. Viral infections due to weather change will affect your health throughout the year. Women natives will suffer from conditions like menstrual problems, lower back pain, hair fall, headache, and memory loss. Also, take care of skin disorders, asthma, vision loss, cough, and urinary infections. You will also struggle with a lack of self-confidence. If you suffer from a kidney disorder, then remain careful and continue your treatment. Obesity will aggravate health issues during the yearend.
Financial Condition: Your financial condition will be rather weak this year. False legal disputes will add to unnecessary expenses. Even the most sincere efforts on your part will not do little to improve your financial condition. After 19 September, Rahu will transit to the eighth position and Ketu to second position from your zodiac, this transition will further shoot up unnecessary expenditure. You may resort to immoral activities. You will also have to spend money for the fulfilment of the family needs. Associations with wrong people will cause financial losses, so avoid contact with people of lower moral standards.
Business and Career: You will face minor problems at the beginning of the year. Between 13 February and 14 March, don't invest in the share and speculative market. Avoid disputes with partners and protect your business partnership from undesirable discussions. You will various business opportunities between 30 March and 30 June. You can even handle your business from home and attain growth during this time. Working professionals will have an excessive workload. But, they will receive support and cooperation from their colleagues and subordinates.
Family and Social Life: If you expect support and help of your family, then first let them realize that you will also be there for them in every circumstance. Keep in mind the perspective of everyone in the family before making any decision and take blessings of your mother before moving ahead. There will be no respite from disputes in the family. You will be busy conducting or attending events such as weddings, auspicious ceremonies, religious rituals and others. Your social standing and prestige will rise. Discord with a family member at the yearend will affect your mental peace.
Love Life: If you wish to have a positive and happy married life this year, then don't let anyone manipulate you and avoid trusting every word that you hear. Only believe in things that you have personally witnessed. Romantic couples who wish to get married must involve someone influential or success prospects look frail. Carefully plan your dates. Avoid communicating with your partner on social media sites.
Fairer Sex: Married women will have disputes with their life partner. Problems with family members will cause mental and physical agony. You may also face a life-threatening incident this year; take care of yourself. Don't involve in immoral activities. Unnecessary altercations will also affect your mental peace. Your relations with your husband will be stressful. If would be harder for you to overlook his actions. Let your elders handle your worsening married life and make judicious decisions otherwise divorce will be inevitable.
Governmental Position: Politicians should remain cautious regarding their political career right from the beginning this year. If the planets in your horoscope are favourable, then you will make significant growth in your career. After 19 September, you will have a change in outlook. Additionally, if you wish to attain success in politics and ensure a strong position, then start with creating a positive image on the social level.
Student Life: Students will get the desired results in their academic pursuits at the beginning of the year. Your hard work will pay off. You will get positive results in competitive examinations. There will be success in contests and competitions also. The chances of success will be high in interviews. Don't trust the notes and answers of your friends in the examinations between 14 May and 14 June. A lack of interest in studies will adversely affect the examination results during this time.
Summary: You will have average mental and physical health this year. On the family front, you may have conflicts with your mother and siblings. Working professionals should adopt a measured approach to attain growth in career instead of doing things in over-enthusiasm. Traders and contractors should remain patient. Stock any kind of goods within your investing capabilities.
Pay attention to the education of your children and dedicate some time to their studies. Individuals who are preparing for administrative services and various other central and state-level government examinations must start making efforts right from the beginning. If you are involved in an extramarital affair, then make a decision and choose between your love life and married life as soon as possible. Maintain complete attention while driving during starting months. Start any new work before 24 January.
Precaution: -There will no Dasha at the beginning of the year. From 24 January, fourth Dhaiya in Loh-Pad will begin which will cause tensions in the family and bring unexpected troubles in life.
-You always help and support your loved ones and family members. Try to maintain positive relations with everyone.
-You are optimistic, sociable, cheerful and art-lover by nature but try to keep your sexual urges in control.
-Lack of patience and tolerance in your nature makes you ill-tempered. But, you are sensible enough to control it soon before any substantial damage.
-You love to assert your status by wearing expensive clothes and jewelry. This show-off may invite troubles sometimes if not often.
-You never shy away from using moral and immoral means in your attempt of gaining success. But, this habit may land you in utter mess this year.
-You make many projects on paper but seldom translate them into reality. Shun your habit of leaving work halfway; develop a habit of making persistent efforts until you find success.
-Assess your capabilities and resources before proceeding with anything in life.
Suggestion: -Keep fast on Saturday and take the meal in the evening.
-Donate black cloth, black Urad, black sesame, oil, iron vessel, black umbrella, black leather shoes, black blanket and Dakshina (money) to an old and differently-abled beggar or Dom Raja (Chandal) who works in the crematorium, on Saturday.
-Recite Hanuman Chalisa or Sundarkand
-Keep calm and be positive
-You may also do Homa with Shri Mahamrityunjay Mantra.
-Stay away from adultery and all types of addictions
-Respect elders and superiors. Feed beggars.
-Chant the following Mantra for 108 times daily-
Hreem Nilaanjansamabhasam Raviputram Yamagrajam।
Chhayamaartandsambhutam Tam Namami Shaneishcharam॥
-निम्नलिखित मन्त्र का प्रतिदिन 108 बार जाप करें-
ह्रीं नीलाञ्जनसमाभासं रविपुत्रं यमाग्रजम्।
छायामार्तण्डसम्भूतं तं नमामि शनैश्चरम्॥
Panditji of Drik Panchang wishes you a happy and prosperous day.
Rashi Letters
र, त | Ra, Ta
Nakshatra Charana Letters
रा, री, रु, रे, रो, ता, ती, तू, ते
Raa, Ree, Roo, Re, Ro, Taa, Tee, Too, Te
Adorable God
श्री दुर्गा माता
Shri Durga Mata
Favourable Color
सफेद | White
Favourable Direction
पश्चिम | West
Rashi Metal
लोहा, चाँदी | Iron, Silver
Rashi Stone
हीरा | Diamond
Rashi Favourable Stone
हीरा, पन्ना तथा नीलम
Diamond, Emerald and Blue Sapphire
Rashi Favourable Weekdays
शुक्रवार, शनिवार तथा बुधवार
Friday, Saturday and Wednesday
Rashi Temperament
चर | Movable
Choose Your Rashi | Moonsign

Mesha
Aries

Vrishabha
Taurus

Mithuna
Gemini

Karka
Cancer

Simha
Leo

Kanya
Virgo

Tula
Libra

Vrishchika
Scorpio

Dhanu
Sagittarius

Makara
Capricorn

Kumbha
Aquarius

Meena
Pisces