Vrishabha Rashifal | Taurus Horoscope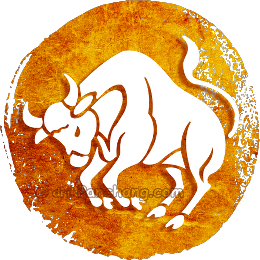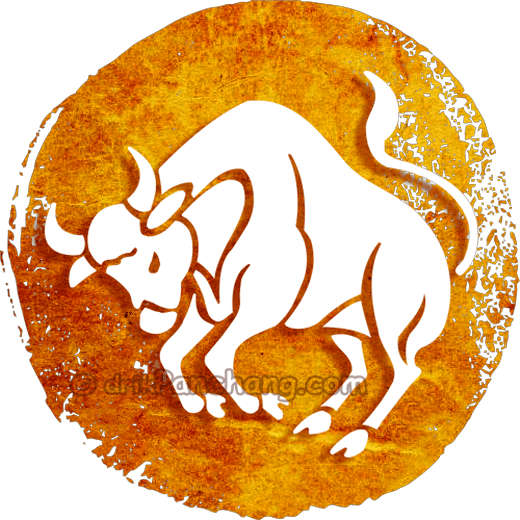 …know what Panditji predicts for the year.
Health: The year will be average on the health front. Some kind of mental and physical restlessness and lack of sleep will trouble you. Avoid the consumption of fatty foods. You must protect yourself against cough, cold and headache throughout the year, especially during the months of January and February. In conditions like delirium, diabetes, blood pressure, and liver disorders, you are advised to consult a doctor and receive proper treatment. Your mental frame will keep changing with time; keep your confidence high in every kind of circumstances. Try to incorporate meditation in your routine.
Financial Condition: You will make advancements on the financial front this year. Planet Jupiter, the significator planet for wealth and prosperity, aspects with your 11th house (house of gains), which will help you in accumulating a significant sum of money, but here the presence of Saturn will hit your savings to some extent. Between 14 March and 14 April; and 17 August and 17 September, there will be a significant increase in your property. During this time, you will also inherit your ancestral property and retrieve the money someone owes to you. Your vacations and recreational activities may add to expenses. Do not take loans or borrow money this year.
Business and Career: The year will bring exciting prospects and growth opportunities on the professional front. By the end of February, you will find solutions to the problems affecting your joint venture. Between 22 March and 07 March, you will find an increase in your net income, but remember, the Saturn 'Dhaiyya' in your chart continues all through the year, which suggests you must keep your financial aspirations rational. Avoid disputes with your clients and customers between 10 April and 22 April. Assess the current market trends carefully before investing in a new manufacturing business. Try not to initiate new business partnership from 05 March to 22 March and remain judicious with the financial investment.
Family and Social Life: During the beginning of the year, you will have high resolve and perseverance in your attitude. You will receive help and support of your friends. Old and young, everyone in the family will be supportive and respectful of you. After 07 March, you will feel a change in the perspective of your family towards you, often lonely and left out; life will suddenly become hard and burdensome. Your reluctant financial approach may cause conflicts in the family. Towards the year-end, you may face betrayal and breach of trust; remain cautious in your interactions on the social and family level.
Love Life: This year, do not believe anything unless you have personally experienced it to have a peaceful and happy married life. Do not involve in the extramarital affair, it will hurt your standing in society. Individuals who want to marry their partner must speak to someone influential in their family, otherwise realizing your wish will be a far cry. Remain careful while texting with your girlfriend, prudently use digital platforms to exchange messages, protect yourself from any future trouble. Remain positive and adapt to changing time to have a fulfilling life.
Fairer Sex: You aspire to be an educated, independent, liberal and righteous woman and be rest assured, as the March ends, the year will facilitate you in achieving your dreams and wishes. Remain foresighted in money-related matters and spend some money in charity. Remain careful while handlings electrical-electronics equipment, and near electricity and fire. People will try to provoke you in many ways, avoid these kind people and make judicious choices. Do not waste money on buying unnecessary things. Avoid unnecessary fights.
Governmental Position: On the political front, your ideas and aspirations may prove the exact opposite of your expectations. If you wish to attain success in politics and want to have an influence in the upcoming polls then first try to create a positive self-image amongst your peers and people around you. You will aim high, plan big and prepare to take on the opponents with courage but in the end, your fate will be decided by the public and the position of the planets in your birth chart. Don't ever forget that too much dwelling in the dreams will only weaken your resolve. Strengthen your political position by earnestly connecting with people on the social level.
Student Life: The year will facilitate you to attain the desired results in your academics. Your hard work will translate into positive results in competitive examinations. You will have better focus and passion in studies. Your irresolution regarding the subject choices will end this year as you will finally find your true calling. If you wish to appear in an important examination, then start preparing right away. You should incorporate Yoga-Pranayama in your routine for better concentration and success in your academic pursuits.
Summary: The idea of attaining success and fulfilling aspirations and goals will take the front seat in your mind, but only the highest degree of hard work and appropriate efforts will allow you to achieve this feat. Your previous years' performance will also play an important role here. You will aspire to earn money and accumulate possessions this year. And in your quest of living a materialistic life, you will soon realize the absence of inner happiness and contentment from life. Despite everything, you will do what you want and follow your heart's desire. However, the success will depend on the position of planets in your chart. Your children will be helpful to you. Singles will soon get engage but do not make any decision in haste. Maintain complete attention while driving; make safe-driving your motto this year. Working professional must remain satisfied with their present salary. Keep your faith high and strong.
Precaution: -Stick to the budget, do not overspend and borrow money.
-Take only those responsibilities that you can easily fulfill without fatiguing your body, avoid wasting energy in unproductive conversations.
-Make associations in office and workplace prudently and maintain a balance in your interactions with superiors and subordinates.
-The year is not good for makings financial investments.
-Keep your expectations reasonable with business partner and friends.
-Take care of your health, career and money are necessary but they are not above your health.
-Before investing in the share market and commodity business, assess the market trends and your planetary positions carefully.
-Don't waste your time and energy on unproductive activities, make the years of your youth most productive and secure a better future.
Suggestion: -Chant the following Mantra 108 times.
-Feed cows, black dogs and ants on evenings of Saturday.
-Donate black cloth, black lentils, a utensil made of steel or iron, Ghee, oil, black sesame, money (Dakshina) as per your devotion, to an old and physically disabled beggar on the evening of Saturday.
-Keep fast on Saturday, and take your meals only at evening.
-Offer oil-Sindoor to Lord Hanuman.
-Recite Shree Hanuman Chalisa or Sundarkand with devotion on Saturday evenings.
-Recite Shree Rudrabhishek, or perform Abhishek using only cow's raw milk.
-Make a ring from a nail used in boat, and wear it in your middle finger on a Saturday evening after dedicating it to Lord Hanuman and reciting Shree Hanuman Chalisa 100 times.
-Abstain from alcohol, extramarital affairs, smoking and other moral unacceptable activities.
'We wish you a successful year full of health and well-being'
Hreem Nilaanjansamabhasam Raviputram Yamagrajam।
Chhayamaartandsambhutam Tam Namami Shaneishcharam॥

ह्रीं नीलाञ्जनसमाभासं रविपुत्रं यमाग्रजम्।
छायामार्तंडसम्भूतं तं नमामि शनैश्चरम्॥

Panditji of Drik Panchang wishes you a happy and prosperous day.
Rashi Letters
ब, व, उ | Ba, Va, U
Nakshatra Charana Letters
ई, उ, ए, ओ, वा, वी, वू, वे, वो
Ee, U, E, O, Vaa, Vee, Vu, Ve, Vo
Adorable God
श्री दुर्गा माता
Shri Durga Mata
Favourable Color
सफेद | White
Favourable Direction
दक्षिण, पश्चिम | South, West
Rashi Metal
लोहा, सीसा | Iron, Lead
Rashi Stone
हीरा | Diamond
Rashi Favourable Stone
हीरा, पन्ना, नीलम
Diamond, Emerald and Blue Sapphire
Rashi Favourable Weekdays
शुक्रवार, बुधवार तथा शनिवार
Friday, Wednesday and Saturday
Rashi Temperament
स्थिर | Stable
Rashi Element
पृथ्वी | Earth
Choose Your Rashi | Moonsign

Mesha
Aries

Vrishabha
Taurus

Mithuna
Gemini

Karka
Cancer

Simha
Leo

Kanya
Virgo

Tula
Libra

Vrishchika
Scorpio

Dhanu
Sagittarius

Makara
Capricorn

Kumbha
Aquarius

Meena
Pisces