Vrishchika Rashifal | Scorpio Horoscope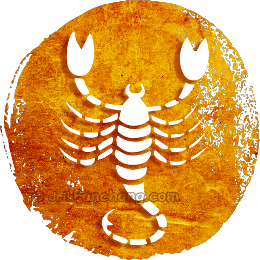 …know what Panditji predicts for the year.
Health: There will be ups and downs on the health front. Joint pain and headache will especially trouble you. Personal and professionals matters will cause stress and sleep deprivation. Pat attention to your diet or your health will suffer. Unnecessary tensions will also cause blood pressure. Do meditation regularly for better mental health. Try to adopt a balanced approach in life.
Financial Condition: The year will be favourable for money and finances. Jupiter will be in the second house (Dhansthan) in your Zodiac at the beginning of the year which will boost the savings. But, you will have to control unnecessary expenditure until 19 September. Repairing of old items and equipment will especially add to expenses. Outlays will exceed your income, which will cause stress. You may have to borrow money to meet the expenses. Invest in the share and speculative market only after understanding the current market trends and deliberating over carefully.
Business and Career: The year won't be very exciting for your business, there will be mixed results. There will be ups and downs in life. The year will be significantly positive for secret agents, engineers, pharmacists, brokers, and mining industry, and real estate, medical and legal practitioners. Businesses that deal in petroleum products like petrol and diesel, rubber items, plastic, iron, steel, copper and other metals will have moderate profits. Working professionals mat get a promotion by the year end.
Family and Social Life: You will be quite efficient and courageous at the beginning of the year. The marriage of your child will get fixed in a respectable family. You will adopt a high-class lifestyle. You will enjoy high repute on the social level. You will be admired for your success and achievements. Your success will also boost the social standing of your family. But, remain careful after 19 September. Division of property and business amongst brothers is likely.
Love Life: The year will be favourable for your love and married life. There will be peace and happiness in the family. Your sex life will be fulfilling. Married couples may welcome their first child. But, the health of your wife will be a constant concern. A new member will add happiness and joy in everyone's life in your family. Those who wish to get married will have their wish granted this year. You will cultivate and excel in new skills. You will attract people of the opposite sex but remain careful in this matter.
Fairer Sex: Single women who want to get married have strong marriage prospects building in their horoscope. If you have financial expectations from your children then it will be fulfilled. If you are married then try to keep yourself calm, respect your husband, and change of your manner of speaking with him if you wish to have a happy married life. Avoid arguing unnecessarily with your children as well as other members of your family. Chronic diseases, lethargy, and weakness will also trouble you this year.
Governmental Position: Political figures will have to remain extra careful this year. If you are a minister working with the local, state or central government or assume an important post within a particular ministry, then your involvement in corruption will become public before 19 September. Your name and credibility will brutally suffer, so keep all the protective measures at your disposal.
Student Life: Students who are pursuing higher studies or preparing for an important examination will have to increase their efforts. Students who are preparing to appear in competitive examinations must focus on their studies instead of relying on others. Limit the use of various forms of media like television, mobile, and internet for amusement, instead invest most of your time in acquiring knowledge and reading books. Students can also consider doing part-time jobs along with their education.
Summary: The year might not live fullest up to your expectation with unexpected results in certain matters. Imbalanced routine and diet will make it harder to control diabetes, blood pressure and asthma. Resolve all doubts and qualms that you have with your business partner. Those who wish to start a new business this year must acquire thorough knowledge and understanding about that particular business before taking the plunge.
Hard work and efforts made previously by students will finally yield excellent results. Political figures who wish to remain significant in politics must reach out to public and common people and listen to their dilemmas and solve their problems. Misunderstanding will cause discord between married couples. Dishonesty with your romantic partner will lead to break up, value trust in the relationship.
Precaution: -You will be under the influence of Sadhesati till 24 January. The Sadhesati in your chart is in the last phase and is descending from Rajat-Pad. There will be no major or minor Dasha after 24 January.
-Plan a little excursion with your family every month or fortnight.
-Do away with your stubborn and inflexible attitude.
-Your ego and pride is your biggest enemy, overcome this and you will see the positive changes yourself.
-Plan your routine and lifestyle by keeping your age in mind.
-You show little tolerance to even positive criticism. Try to be a little tolerant to achieve success in life.
-By controlling the circumstances affecting your married life, business partnerships as well as your mind, you will have half the battle won already.
Suggestion: -Donate a Sphatika (crystal) Shivalinga in a temple to get rid of tensions and diseases.
-Students and businessmen should worship the Sphatika (crystal) Lord Ganesha daily for getting money, wisdom and success in their life. Recite Ganapati Atharvashirsha especially on Vinayaka and Sankashti Chaturthi.
-Worship the mercury (Parad) Hanuman Ji on Tuesday and chant the Mantra Ham Hanumate Rudratmakaaya Hum Phat at least 108 times.
-Install Coral (Munga) Lakshmi-Ganesha idol in the workplace during the Mars Hora on Tuesday. Chant the Mantra Om Shreem Gam Lakshmi Ganeshbhyam Namah 108 times for 49 days daily.
-People who are in Police and Army should install a Pyramid Yantra made of eight-metals (Ashtadhatu) in their place of worship.
-Wear a coral necklace during Mars Hora after keeping a fast on Tuesday to avoid unnecessary anger.
-Make donations to a young Panditji on a Tuesday and seek his blessings. Donate Coral, wheat, lentils, jaggery, gold, red cloth, Kaner flowers, copper and Dakshina during the Do Ghati Muhurat in the morning.
-Every Tuesday, chant the following Mantra for 108 times after fasting.
Hreem Dharnigharbhsambhutam Vidyutkantisamprabham।
Kumaaram Shaktihastam Tam Mangalam Pranmaamyaham॥
-निम्नलिखित मन्त्र का प्रत्येक मंगलवार पवित्र अवस्था में मंगलवार का व्रत कर 108 बार जाप करें-
ह्रीं धरणीगर्भसम्भूतं विद्युत्कान्तिसमप्रभम्।
कुमारं शक्तिहस्तं तं मंगलं प्रणमाम्यहम्॥
Panditji of Drik Panchang wishes you a happy and prosperous day.
Rashi Letters
न, य | Na, Ya
Nakshatra Charana Letters
तो, ना, नी, नू, ने, नो, या, यी, यू
To, Naa, Nee, Noo, Ne, No, Yaa, Yee, Yu
Adorable God
श्री हनुमान जी
Shri Hanuman Ji
Favourable Color
लाल | Red
Favourable Direction
पूर्व, उत्तर | East, North
Rashi Metal
तांबा, स्टील, सोना | Copper, Steel, Gold
Rashi Stone
मूंगा | Red Coral
Rashi Favourable Stone
मूंगा, माणिक्य तथा पुखराज
Red Coral, Ruby and Yellow Sapphire
Rashi Favourable Weekdays
मगंलवार, बृहस्पतिवार तथा रविवार
Tuesday, Thursday and Sunday
Rashi Temperament
स्थिर | Stable
Choose Your Rashi | Moonsign

Mesha
Aries

Vrishabha
Taurus

Mithuna
Gemini

Karka
Cancer

Simha
Leo

Kanya
Virgo

Tula
Libra

Vrishchika
Scorpio

Dhanu
Sagittarius

Makara
Capricorn

Kumbha
Aquarius

Meena
Pisces