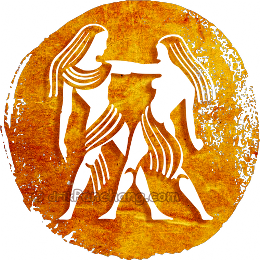 …know what Panditji predicts for the year.
Health: Rahu will be in your Tanubhav (1st house) at the beginning of the year while Saturn aspect Rahu at the same time, this transition will cause anxiety and mental restlessness. As Rahu and Saturn are enemies, their aspect will make further ruin your mental peace. Pay attention to your physical health between 24 January and 30 January. Protect yourself from heat and humidity and pay attention to health if you will be travelling at any point of time between 14 May and 14 June. Take a regular and balanced diet to maintain good health.
Financial Condition: Strong planetary positions with help you boost your income and strengthen the financial condition. Mars and Jupiter, both will be in Sagittarius between 08 February and 22 March, this transition will boost your enthusiasm and focus on work. You will also acquire precious stones and jewelry during this period. Investments made in the share market in the first part of the year will generate positive returns by the year end. This will further strengthen your financial condition and allow you to spend money on material possessions.
Business and Career: Natives will find partial success in the government sector, service sector, administrative services and trade and business this year. However, stars suggest absolute success in mining business, power sector, police services, healthcare industry and agriculture. The year will be favourable to start anything new on the professional level. Self-employed people must work with proper planning and strategy to find success. Transfer is likely for working professionals. Maintain a balance between income and expenses, and do not buy anything unnecessary on instalments.
Family and Social Life: You will have quite a peaceful life on the social and family front. Married couples will be blessed with a baby. People who are seeking a job will have positive prospects building after 15 January, but only your efforts and hard work will translate this into success. You will relations with parents and in-laws will go through some changes. These changes may mean you may have to move separately from your parents or in-laws, have disputes with them or have to circumstances that you will have no control over.
Love Life: This year, your married life will be largely positive and fulfilling. Banter between husband and wife will be common, but that will be only a display of love and affection by partners. In the matter of love and romance, you will see that many beautiful women will be attracted to you and offer their proposals, but you must make a careful decision in this matter. Having someone special in life will instill you with a sense of extraordinary positivity and energy. But, always respect your boundaries in the relationship. If you are married, then your wife will fill your life with her love and care.
Fairer Sex: Female natives may struggle with some health conditions this year. Old diseases may resurface and cause troubles. On the health front, you will have to deal with gynaecological problems, abdominal disorders, flatulence this year. Women who are planning for pregnancy this year will succeed. Married couples who have been trying to conceive for long will be blessed with a baby this year. Single women may get married. Married women may face some problems in their relationship with their husbands. Try to remain calm and patient in life.
Governmental Position: If you are associated with politics, then the year will be full of challenges and struggle for you. Your coworkers and fellow party members will betray you and break your trust. You must remain careful from not just your enemies but those who pretend to be your friends but hold resentment against you. You will be active on the social level and make new associations. Even those who are not on speaking terms with you will re-enter your life. You must remain patient and deal with people diplomatically. Don't lose hope, with persistent efforts and patience, you will surely get success.
Student Life: If students think that they will pass their examinations without studying and by relying on other unethical means, then they are grossly mistaken as it will only ensure their failing in the exams. Students who are studying Telecommunications, Computer Science, and Physics will find outstanding success in their academic pursuits this year. Engineering and Law students will also have a positive and successful year. Those who will be appearing in their 10th and 12th board examinations this year must stop wasting time with mobile and television. There will be no dearth of success, but for that, you will have to make appropriate efforts.
Summary: If you wish to have a peaceful year then make a habit to speak with discretion, always weigh your words before uttering them. Cut down all unproductive activities and persistently make efforts in the positive direction to achieve success in your work. Adopt a healthy lifestyle if you have some chronic health condition. After 25 January, concentrate largely on your profession and work. Also, don't lend and borrow money during this period. Don't let minor tiffs in the family and relationship affect you or distract your mind. Instead of having arguments and fights with your girlfriend or wife over little things, live a happy life and make beautiful memories with her. If you are preparing for a particular examination, then limit the use of social media only for updating yourself with the latest news and happenings around the world. Learn to feel happy from the inside. The dreams that you have for your children will get fulfilled this year.
Precaution: -You will not have any Dasha at the beginning of the year but, from 24 January Ashtam Dhaiya in Loh-Pad will begin which will cause unexpected troubles and worrisome situations in your family.
-Avoid getting into unnecessary arguments with your life partner, business partner and in social life at large.
-Stay away from ego, blatant extravagance, and conceit.
-You possess skills such as eloquence, wit and rationality of thoughts, so harness these skillsets effectively to add value in your life.
-You are quite ambitious and industrious in normal circumstances, but a little adversity affects your morale to the deepest, so work to improve this shortcoming.
-You get angry too quickly and calm down with the same speed and also regret your conduct later. So try to change this attitude and develop restraint in your nature.
-Change is the only permanent thing in this world. So going by this notion, don't afraid to introduce changes in your life. Change your perspective and begin to see the things and problems in a different light to lead a successful life.
Suggestion: -Make donation of black Urad, black sesame, oil, blue sapphire, Kulathi, iron, black cloth, money, black umbrella, or black leather shoes on Saturday evening with a Sankalp.
-Use acacia to brush your teeth.
-Offer a coconut, almonds and Urad to a river on Saturday or during Saturn Hora.
-Offer Chapati to a crow for 43 days to attain prosperity and riches.
-Avoid consuming alcohol and smoking.
-Donate oil, Sindoor, jaggery, and salt to some charity restaurant on the Saturday evening.
-Serve earnestly to your parents and the elderly in your family.
-Chant the following Mantra on Tuesdays and Saturdays for 108 times-
Hreem Nilaanjansamaabhaasam Raviputram Yamaagrajam।
Chhayamaartandsambhutam Tam Namaami Shaneishcharam॥
-For peace and harmony in the family, worship Goddess Mahakali and chant the following Mantra 108 times daily for 21 days.
Dhaam Dheem Dhum Dhurjateh, Patni Vaam Veem Vum Vaagdhishwari।
-निम्नलिखित मन्त्र की शनिवार एवं मंगलवार के दिन 1 माला (108बार) जपें।
ह्रीं नीलाञ्जनसमाभासं रविपुत्रं यमाग्रजम्।
छायामार्तण्डसम्भूतं तं नमामि शनैश्चरम्॥
-पारिवारिक शान्ति के लिये महाकाली के चित्र के समक्ष यथाशक्ति पूजन कर निम्नलिखित मन्त्र का 21 दिनों तक 108 बार जाप करे-
धां धीं धूं धूर्जटे:,पत्नी वां वीं वूं वागधीश्वरी।
Panditji of Drik Panchang wishes you a happy and prosperous day.